Page content management¶
This interface is used to edit ηCMS pages in non visual mode. All registered ηCMS users have an access to it.
Users having admin or admin.structure access permissions can edit any ηCMS page.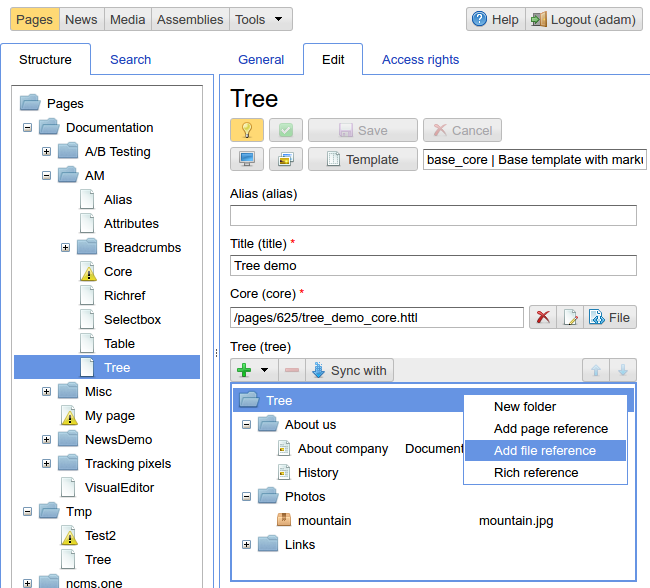 On the left side there is a navigation tree for all ηCMS pages. On the right side: the panes for page content preview, content editing and page access permissions management.
Edit page content panel (Edit)¶
Every page in ηCMS should have a template which can be chosen by Template button on the editing panel: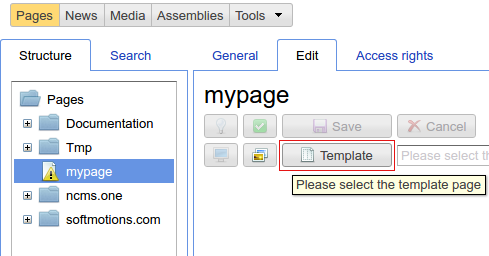 Then the user can select an available page template, in accordance with user's access rights: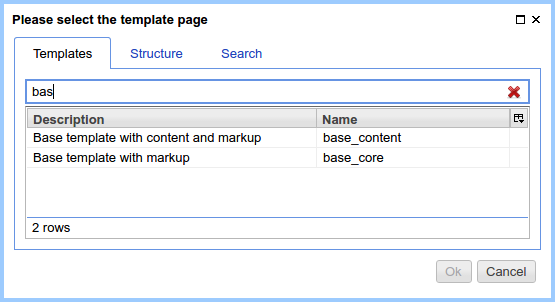 After selecting a template the assembly of the current page will be inherited from the template assembly, and attributes defined in a template will be available for editing in the context of the page.
Note
In some cases, it's handy to use existing page instances as a template for new pages To use the page as a template, open Structure or Search tab in the template selection dialog.
The content of the Edit pane is shown in accordance with attributes used on the page and their settings. The screenshot below displays the following editable attributes alias, header (title), tree.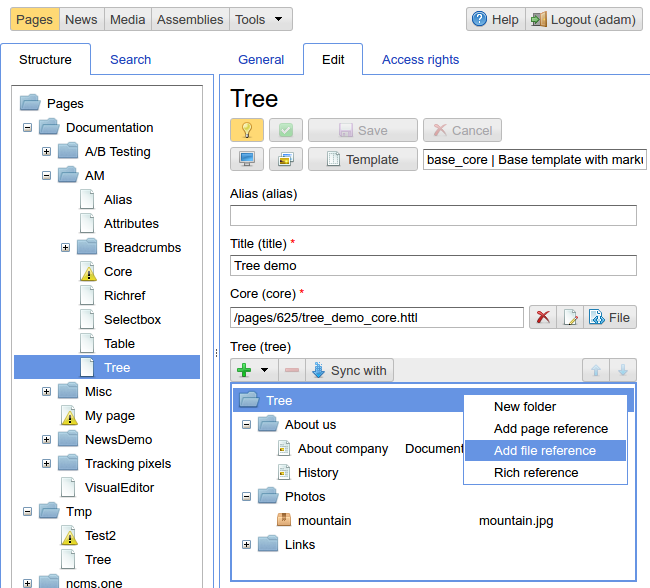 Page permissions control panel (access permissions)¶
By default, the page owner and administrator can edit, delete or manage news feeds associated with pages. The tab allows user to delegate the following permissions to other ηCMS users:
editing
removing
news feed management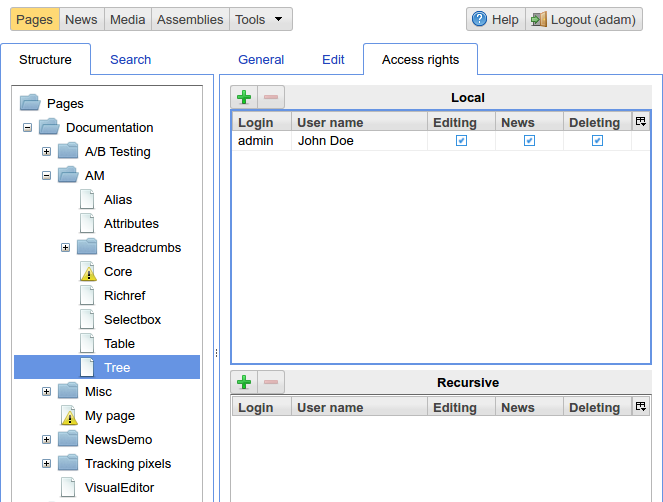 At the same time, the permissions can be assigned either for a particular page or as recursive permissions for all child pages, if the page is a container (folder). Recursive access permissions can be overridden by child pages.
General Panel¶
In this section you can see the page in the preview mode, and the current status of the page:
Whether the page was published,
Is the page

main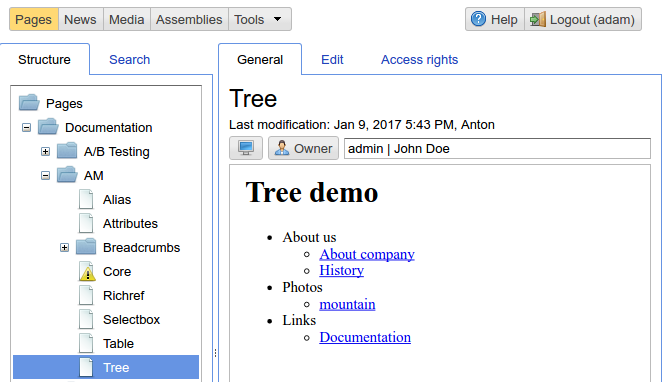 Preview of the page in a new window/tab of the browser

Change the page owner button. Page owner can by changed only by the current owner or administrator.
Hot keys¶
The active UI element is the currently focused item
| Active UI item | Shortcut | Action |
| --- | --- | --- |
| The page tree | Delete | Deleting a page |
| The page tree | Alt+Insert | Creating a new page |
| The page tree | F2 | Changing the name/type of a page |
| The page tree | F6 | Move a page to a different directory |